Sending messages from Microsoft Excel
Ozeki Message Server provides a way to send SMS messages using Microsoft Excel from any computer in your office. All you have to do is to set up the Message server on one of the computers. After you have installed the software, you can send messages following these steps:


Steps for sending SMS messages


Create a list of mobile phone numbers and messages
Open the Excel file with the SMS Macro (sms.xls)
Configure the SMS Macro
Send the messges by pressing the "Send all" button

Step 1
When you finished the installation of Message Server, open the Excel database. You can reach it on this link:
C:\Program Files\Ozeki\Ozeki Message Server\messages.xls

As you can see on the screenshot below, you need to create an Excel Sheet in the following way: in column "A" enter the mobile phone numbers in international format and in column "B" enter the messages. (Picture 1).
(Note: international format means: phone numbers begins with a plus sign and the country code without using any spaces e.g.: +36201234567)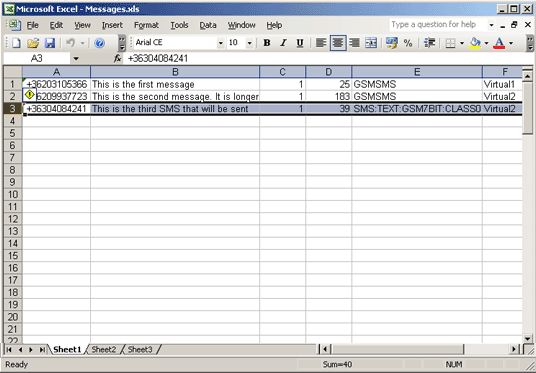 Picture 1 - Opening the Message.xls
Step 2
After creating the message list, you have to open the Excel file containing the Excel Macro. You can find it at the following location:
C:\Program Files\Ozeki\Ozeki Message Server\ Ozeki.xls (You can copy this file to any location you like)

Step 3
In the ozeki.xls file you have to specify the IP address and Server port of the computer by dividing with double-dot from each other while the Message Server is running, as well as Server account and password. You need to do this only once ( Picture 2 ).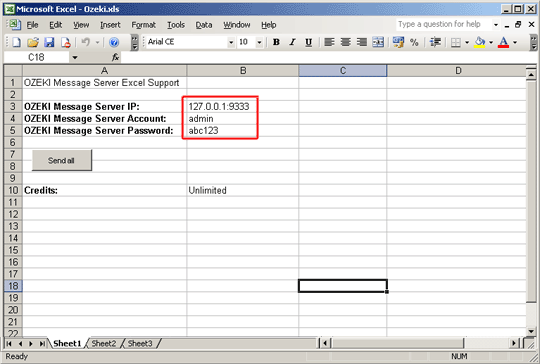 Picture 2 - Opening the Ozeki.xls

You are recommended to regulate macro safety at low level in Device menu (Picture 3).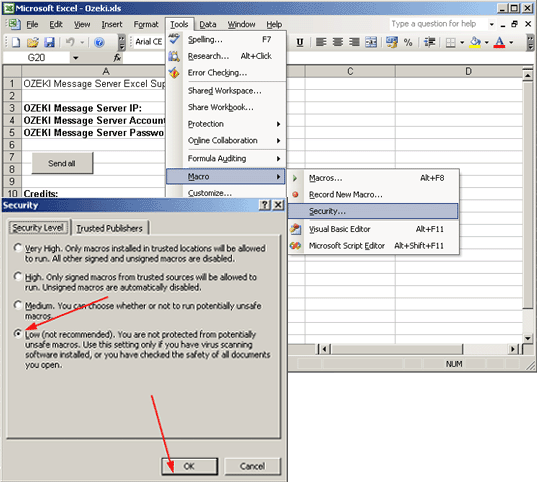 Picture 3 - Setting up the security level
Step 4
By pressing the Send all button, the messages will be sent automatically within a few seconds (Picture 4 ).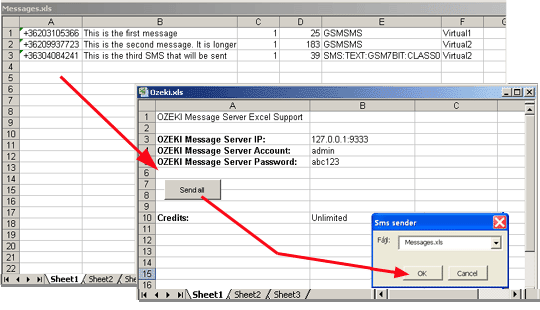 Picture 4 - Sending messages by Excel table



The SMS sending will be successful, if the website is appeared on the screen, which means the message is accepted for delivery. We can notice the website that flashes with orange colour at the bottom of the screen (Picture 5 ).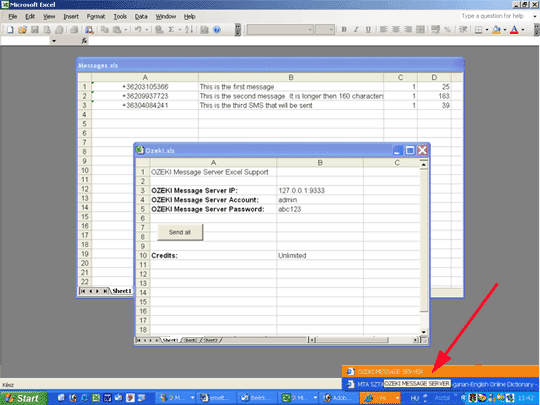 Picture 5 - Flashing website signaling the message accepted

When we open a flashing website, we can check whether our messages were sent (Picture 6).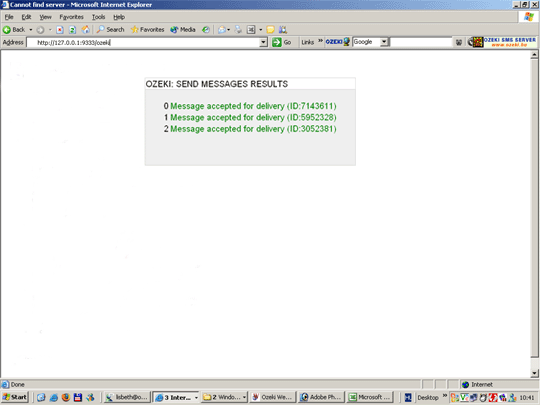 Picture 6 - Messages are sent


We can check sent messages by starting of Ozeki Message Server. In order to run the server, we have to log in by giving username, password and server URL (Picture 7 ).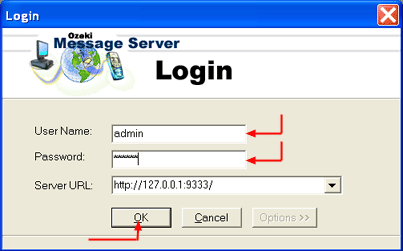 Picture 7 - Ozeki Message Server login


When we click on the sent items menu, we can see that our message were sent from the Excel database (Picture 8 ).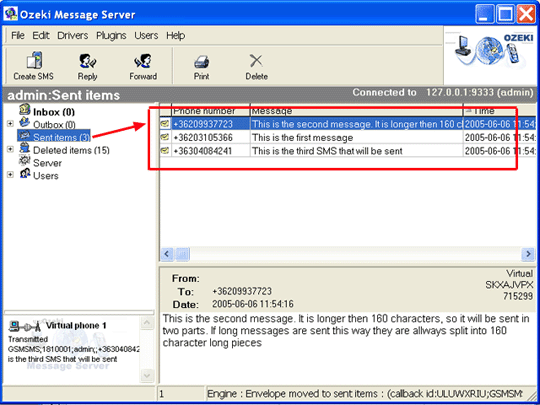 Picture 8 - The messages insert into the Ozeki Message Inbox