A softphone is a software program for making telephone calls over the Internet using a general purpose computer, rather than using dedicated hardware. Ozeki Softphone allows you to make or receive phone calls from your browser through any VoIP SIP PBX account connection you have configured. It is capable to uses pure Javascript + HTML5. No plugins are required.
This revolutionary technology allows real time voice calls with no plugins installed. You can see the workflow of a real time call on Figure 1. This figure demonstrates that you can use your OZEKI 10 Softphone Application with any webbrowser and from any location. With a configured VoIP PBX account you can reach any phone on the world.

Figure 1
- Flowchart of an OZEKI Softphone call
You should register your Softphone to your VoIP PBX account. You can either accept or make calls from your webbrowser as it is presented on Figure 2.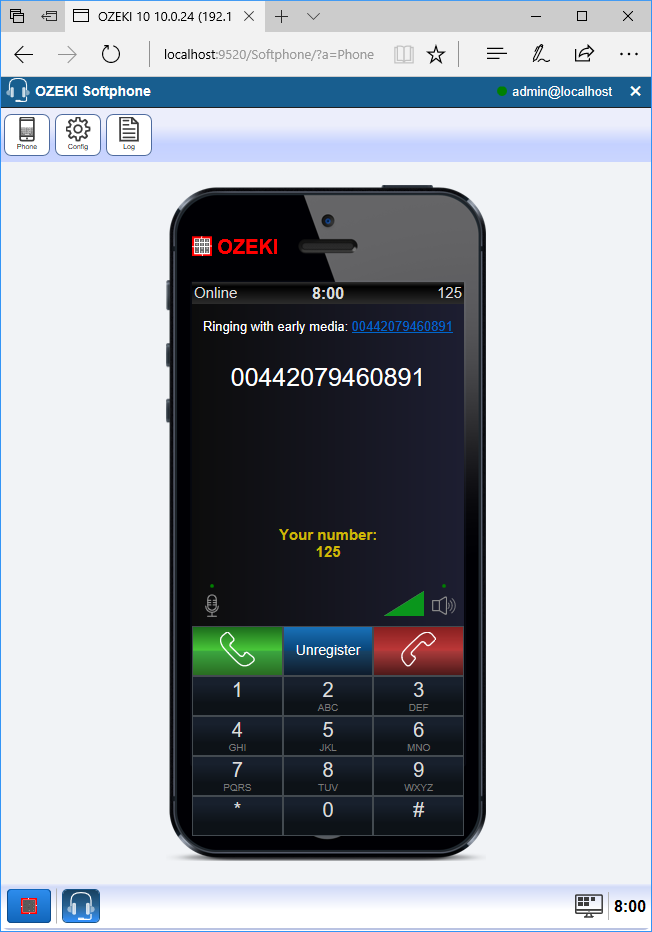 Figure 2
- Dialing a number with OZEKI Softphone
Download free trial
A free trial of OZEKI Softphone can be downloaded by clicking on the following link:
You should see the basics on the following screenshots: